26th August 2022
What's New in INX SAM Suite Version 6.3.26
We're excited to share with you some new key features, updates, and improvements:
Important Update
INX Workforce Kiosk Users
As a valued INX Workforce Kiosk customer, we want to ensure you and your employees retain access to exciting upgrades. 
We acknowledge the application was temporarily unavailable on the Apple App Store between Friday 29 July until Wednesday 3 August, which has now been resolved.
As a result, this may impact versions of the application downloaded prior to Friday 29 July and access to future upgrades. 
We strongly advise deleting the current version of the application on your device and re-downloading Version 4.0.10. This applies to applications downloaded through the Apple App Store and Google Play Store. 
Once deleted, simply search "INX Workforce Kiosk" in the respective app store.
We apologise for any inconvenience this may have caused.
Need help? Create a ticket through Support.
To keep updated on INX SAM Suite version releases and other information, follow us on LinkedIn.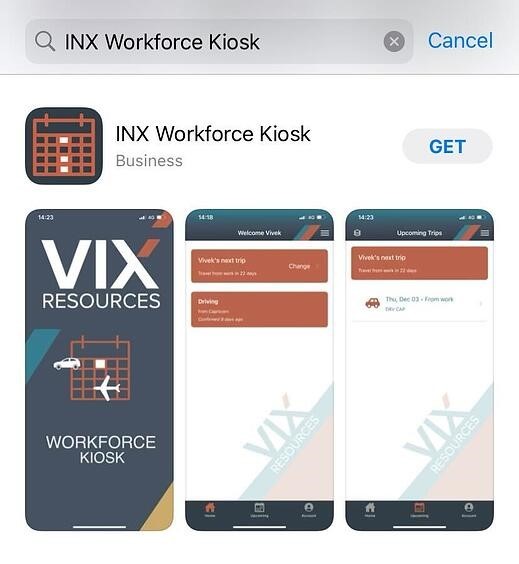 New Features
Users now can set a room to deactivate by date.
Stage 2 has been completed, once you set a deactivate date to a room, a SAM user now can search for rooms with a deactivate date.
In addition to this, when making a booking in SAM, a SAM user can view rooms with a deactivate by date within the availability screen.
For more information, please contact your account manager.


Improvements
To complement the new SAM feature – set a room to deactivate by date – an improvement has been made to SRF306 - Nightly Run Audit.

This report now has a new tab called Room Deactivation, which displays the deactivation status of a room.
The following improvements have also been made:
Each leg of a multisector is detailed on the Folio confirmation email. [#25225]

SRF225 - Transport Change Summary, where you now have the option to run this report in CSV format. [#27250]

SRF225 - Transport Change Summary, where you can add in the additional fields - Transport Group, Groups Transport, NOC Category or Traveller Home State. [#26356]

Include the ability to permanently change a profiles default room type via the add travel page in SAM.

The menu SAM | People | Complete confirms that a maximum number of 100 profiles can only be selected to be completed.

The 'Start' and 'End' dates for all users can be set and re-set to the system settings or the search setting in the Workflow task panel. [#26713]




Fixes
Fixes have been applied to the following:
A waitlisted person was not being promoted, when a cancellation was processed via a Folio request. [#28188]

The day of the week was removed, next to the date, from the transport tab. [#27194]

The Folio description of new and reactivated profiles were not showing on the report - SRF325 Pending Workflow Requests. [#27562]
Read more about the release notes on INX customer portal HERE.